2nd Conference «Entrepreneurship of Small and Medium Enterprises with Low Carbon Dioxide Emissions»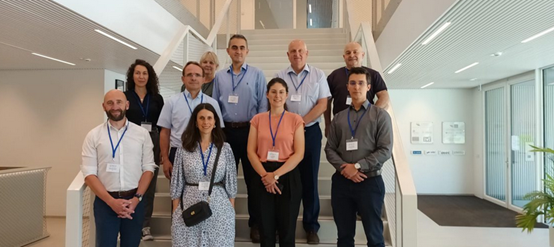 Executives of LGA-WM participated in the 2nd Conference «Entrepreneurship of Small and Medium Enterprises with Low Carbon Dioxide Emissions», held in Genk, Belgium on Tuesday 20 June 2023. The conference was organized by the European Policy Research Centre (EPRC), in partnership with the Scottish Government and Michelin. The conference discussed challenges and strategies for creating an enabling environment for Small and Medium Enterprises (SMEs) entrepreneurship, focusing on low carbon, exploring constraints and opportunities related to policies, forms of finance funding and corporate capabilities.
Key takeaways from the conference include:
Defining and assessing impact: Getting the metrics right is important. For example, it is not enough to measure the number of jobs without assessing their quality and location and how local supply chains can be strengthened.
Cultivating, maintaining complex ecosystems and sustaining partnerships: this conclusion seems to be critical to the success of business ventures. For example, funding with a proper balance of resources between public and private.
Commitment: it is important to ensure that citizens understand and share in initiatives and that there is a benefit from them. Communicating impact is key.
Awareness: it is well known that the green transition is still seen as a constraint and a barrier by many companies. While most companies are aware that climate change requires a rapid response, few have translated this into action, citing barriers such as indifference, cost and complexity (e.g. BPI 2023 business survey).
Cost: It is one of the most frequently cited barriers. There is an abundance of funds especially from the EU level to finance the green transition, overlap. However, gaps remain, for example, around the possibilities of Venture Capital funding.
Capacity: Also at EU level, the Commission has stated that the biggest barrier identified in green transition is the capacity especially at project promoter/ EU beneficiary level to access finance. Expertise is in high demand but low supply at all levels, such as climate protection required for some EU-funded businesses.
Links of interest:
https://nice-net.org/our-events/upcoming-nice-conference-on-low-carbon-entrepreneurship/
https://www.youtube.com/watch?v=hOthWJsejhA